Senior Resources
in Winter Garden Florida

Senior Connections, Programs and Services for Adults 50+
---
Click here for Assisted Living & Skilled Nursing Homes...

---
As the "Baby Boomers" begin to reach retirement, there has been a growth in the need for senior services and resources. Here in Winter Garden we value our seniors for their knowledge, experience, service and dedication to their community.  Browse  through our senior resource page to find what Winter Garden has to offer our senior residents. Winter Garden, FL 34787 Seniors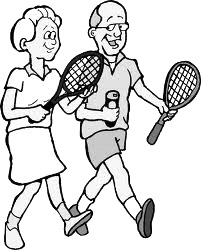 It's all about fun, fitness and friendships... Discover all there is to do, learn and explore at the Jessie Brock Community Center. The Parks & Recreation department invites seniors of all ages to participate in the many activities and programs offered. Activities and programs range from arts and cultural experiences, dance, fitness, learning opportunities,  games and socializing, health and nutrition, excursions, special events, volunteerism and special interest groups. Winter Garden, FL 34787 Seniors
---
Winter Garden Seniors
Connections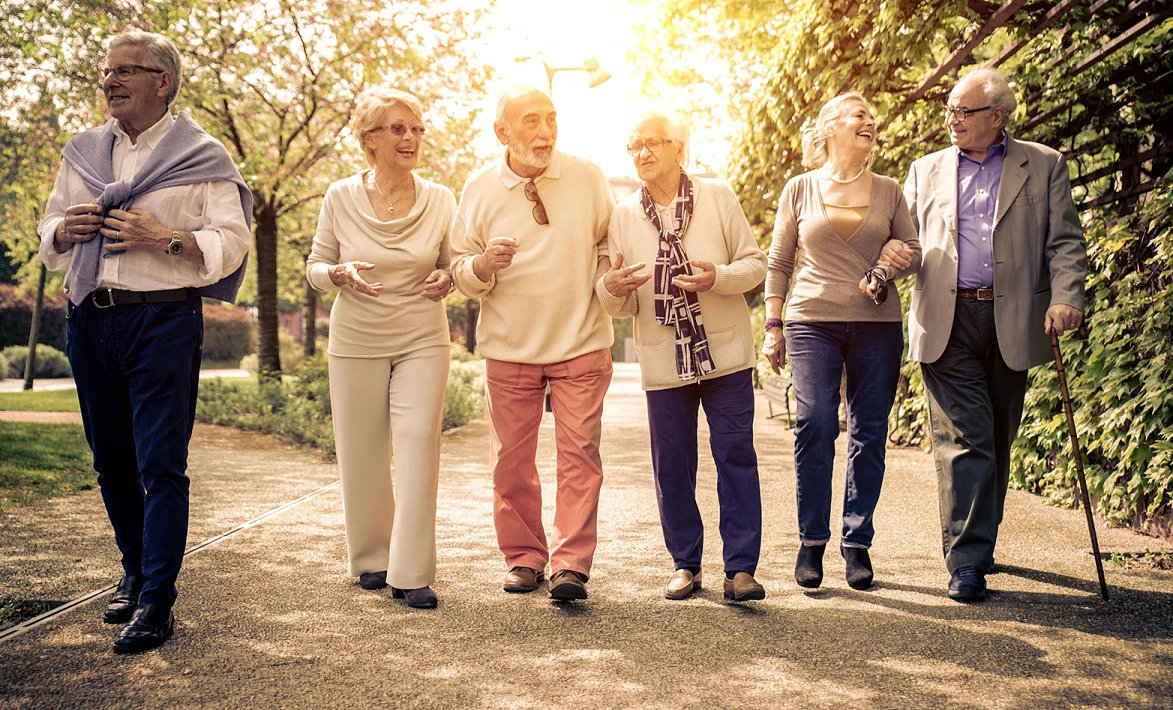 Things to do:

For seminars, workshops, classes and other fun activities,  consult the "Recreation Classes Active 50+" page of The City of Winter Garden News booklet.This booklet is published quarterly and is available by mail (within city limits) or can be picked up at the Jessie Brock Community Center or the Heritage Museum.

Take computer classes at the Library, or at the Community Center. These classes are free to the public.

Did you know that the library will deliver books and tapes right to your door? All you need is a library card. Browse through books online, and have them sent directly to you. If you are losing your eyesight, the library also has a wide selection of books on tape. Search here.
Create a Family History to share with others - Do you know where your great-great-grandparents were born or how they came to this country? Geneology is one of the hottest hobbies today and there  is a wealth of resources available online and at the library.  Websites such as Ancestry.com, EllisIsland.org and genhomepage.com are a great place to start. Winter Garden seniors 34787

Take out those old photos and put them together in an album…There are many benefits to scrapbooking and there are even classes and meetup groups locally to get you started. Jo-Ann Fabric and Craft has scrapbooking classes as well as sewing, quilting, crocheting,  jewelry making and more! Check out Jo-Ann Fabric in Winter Garden.

Travel with a group such as RoadScholars (formerly known as Elderhostel). These travel adventures have an educational component built in to the program at an affordable cost. You can pick hobbies that you enjoy such as birding, golf, or pick a location and share your vacation with likeminded people, sharing meals and travel stories. Learn more on the RoadScholars website.
Special Interest:

The Seniors Coalition - Originally founded as a public advocacy group fighting to repeal the Medicare Catastrophic Coverage Act. The Seniors Coalition has expanded its advocacy to include any issue that concerns America's senior citizens. Today the Coalition is one of the largest grassroots advocacy organizations in Washington, D.C.

For Assistance:

Sometimes we get to a time in life where it is necessary to hire a little
help with our daily activities. Care.com and Visiting Angels are great place to look for help locally, and ElderHelpers is also a wonderful free service. And if it is necessary to have even more assistance and it is becoming difficult to live alone, there are many reputable assisted living facilities and nursing homes located in Winter Garden.

Housing – HUD financial assistance resources and guide
Link to the National Association for Home Care & Hospice: Home Care and Hospice
♥ Premier Senior Consultants
1407 E. Robinson St.
Orlando, FL 32801
407-703-7022
Helping seniors throughout the Winter Garden and Central Florida areas.
♥ Winter Garden Senior Home Care
112 S. Main Street
Winter Garden, FL 34787
407-347-2050
Benefits Checkup - Many adults over 55 need help paying for prescription drugs, health care, utilities, and other basic needs. There are over 2,000 federal, state and private benefits programs available to help.
Affordable Dentures in Ocoee - Lost your dentures and need new affordable dentures? www.AffordableDentures.com

Winter Garden, FL 34787 Seniors. Winter Garden, FL 34787 Assisted Living, Winter Garden seniors 34787, Winter Garden senior living 34787, Winter Garden aging 34787, Winter Garden elderly 34787, Winter Garden old timers 34787, Winter Garden nursing homes 34787, Winter Garden senior housing 34787, Winter Garden senior care, Winter Garden active seniors 34787, Winter Garden senior citizens 34787, Winter Garden senior communities 34787, Winter Garden a place for mom 34787, Winter Garden senior programs 34787, Winter Garden senior recreation 34787, Winter Garden assisted living 34787, Winter Garden FL 34787 Seniors.