Recreation
in Winter Garden Florida
Golf Courses
Winter Garden plays host to a multitude of golf courses. With our wonderfully warm weather, clear skies, and green grass, it's no wonder Central Florida is the best place around to play the greatest game on earth. Practice your swing at any one of our professionally kept courses and talk with local pros who are more than willing you give you a few pointers on how to shave a couple of strokes off your game. Rentals available at most courses. Call ahead for pricing, reservations, and details. Winter Garden recreation, Winter Garden FL 34787 recreation, Golf, Fishing, biking

Orange County National Golf Center
16301 Phil Ritson Way
Winter Garden, FL 34787
407-656-2626

Stoneybrook West
15501 Towne Commons Blvd.
Winter Garden, FL 34787
407-877-8533

West Orange Country Club
3300 W. Orange Country Club Dr.
Winter Garden, FL 34787
407-656-4882
---
WINTER GARDEN RECREATION
Fishing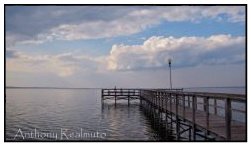 Lake Apopka plays host every weekend to many local fisherman who take in the beauty of her glassy surface and pluck the game from her lapping waters. A scenic lake for shore fishing, bird watching, boat fishing, or even just watching a sunset. Next to the people, Lake Apopka is one of the best natural resources that Winter Garden can attribute to its name. Come out and see the lake that our ancestors fished on to feed their families, and learn about her history while you partake in her beauty. Winter Garden, FL 34787 Recreation Fishing
---
Horseback Riding
If riding horses is your thing, then the Morton Equestrian Center in Winter Garden has you covered. Featuring lessons for any level rider, anyone can come out and ride on the backs of these majestic beauties. The Morton Equestrian Center also offers full board as well as training board, which includes 5-6 days of training by one of their qualified instructors. A lighted arena allows for fall and after school riding after the sun has gone down. The Morton Equestrian Center has half hour, hour, or group lessons so bring a friend, strap on your boots, and get to riding! Winter Garden, FL 34787 Recreation Horseback Riding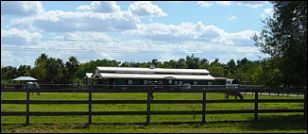 Crown Pointe Equestrian
Lessons, Boarding, Breeding
14810 Tilden Rd.
Winter Garden, FL 34787
407-758-4461

Dream Big Horse Club & Rescue
Lessons, Day Camps, Clinics
17825 Terra Vista Ct
Winter Garden, FL 34787
352-321-8604

Morton Equestrian Center
Lessons, Boarding
11101 Roberson Rd.
Winter Garden, FL 34787
407-719-6090


PasoFino Academy
Lessons, Riding, Camp, Parties, Boarding
5859 Avalon Road
Winter Garden, FL 34787
407-797-7762

Seacrest Equestrian Center
Lessons, Riding
4316 Avalon Rd
Winter Garden, FL 34787
321-438-8975

Spirit Horse at Better Times Farm
Therapeutic riding lessons for disabled, equine rescue & rehabilitation
3828 Avalon Rd.
Winter Garden, FL 34787
321-239-4570

Sunnybrook Farm
Lessons, Boarding, Camps, Parties
14950 Tilden Rd
Winter Garden, FL 34787
407-402-5900
---
More Fun Things To Do



Escape Goat
Live Action Escape Room
1165 East Plant St.
Winter Garden, FL 34787
573-783-9534

---
West Orange Trail
Historic downtown Winter Garden has preserved the history and tradition of the original founding strip. Walking through the city you will find brick paved roads lined with 1920's and 30's era buildings still in occupation. The railroad, which was once used to transport citrus from the city, has been converted into one of the largest pedestrian/bike paths, known as the West Orange Trail. Upwards of 40,000 people walk along the 19 paved miles of the trail each year, which stretches from Apopka through Winter Garden to Oakland. The trail features a butterfly garden, covered bridges and views of scenic Lake Apopka. It is open to walkers, joggers, bikes, skateboards, rollerblades, horses, and even little red wagons. Read more...  Winter Garden, FL 34787 west orange trail

---
Lake Apopka
Once a proud fishing destination, the mighty Lake Apopka has become more of a place for viewing local wildlife and the beautiful lakeside park facilities. Citrus production, a major part of the local history, has grown since the late 1800's. As the city produced and processed growing quantities of citrus, the refuse given off by citrus processing plants began reach unprecedented levels. During the 1960's the lake was irreparably damaged by the dumping of sewage, as well as by-products washed out of farms situated around the lake. Today, game fish populations have rebounded somewhat, but they are nowhere near the numbers that once flourished in this proud body of water. The lake does feature a public boat ramp as well as picnic areas. Winter Garden, FL 34787 Lake Apopka
---
Romance
If your appetite is for romance, then look no further than downtown Winter Garden in the evening. There is no more amorous a destination in Central Florida to bring your special someone. A stroll under the canopy of stars is just the ticket to set the tone for an evening spent with your lover. Crickets will serenade your journey and the soft bubbling of the fountain will set your mind at ease.
Flowers:
If you need flowers before the big date, don't forget to swing by Shaw's Flowers in downtown Winter Garden. They will make you a beautiful bouquet at an affordable price for that special lady in your life.

Shaw's Flowers and Gifts
38 N. Boyd Street
Winter Garden, FL
407-656-1825
---
Relaxation
Finding it difficult to remember what happened last night? Did the kids run you ragged at the theme parks? What you need is a massage. Have one of Winter Garden's massage parlors put you on the table and work out the knots. West Orange Massage Therapy is located within crawling distance of downtown Winter Garden and their trained professionals will have you back on your feet in no time.
West Orange Massage Therapy
1215 Vineland Rd. (SR 535) Suite 124
Winter Garden, FL 34787
407-965-1892

---
Historic Attractions
Heritage Museum
Railroad Museum
History Center
Garden Theatre
More things to do with the kids...


For Concerts, Festivals and more...

Winter Garden FL 34787 Recreation, Recreation in Winter Garden FL 34787, Things to do in Winter Garden Florida 34787, Winter Garden fishing 34787, Winter Garden horseback riding 34787, Winter Garden golf 34787, Winter Garden golf courses 34787, Golf courses in Winter Garden FL 34787, West Orange Trail Winter Garden Florida 34787, Bike trail Winter Garden FL 34787, Winter Garden hiking trails 34787, Winter Garden walking 34787, Winter Garden jogging trails 34787, Winter Garden nature preserve 34787, Oakland nature preserve 34787, Winter Garden sports 34787, Winter Garden skateboarding 34787, Winter Garden parks 34787, Winter Garden playgrounds 34787, Winter Garden recreation 34787.