West Orange Trail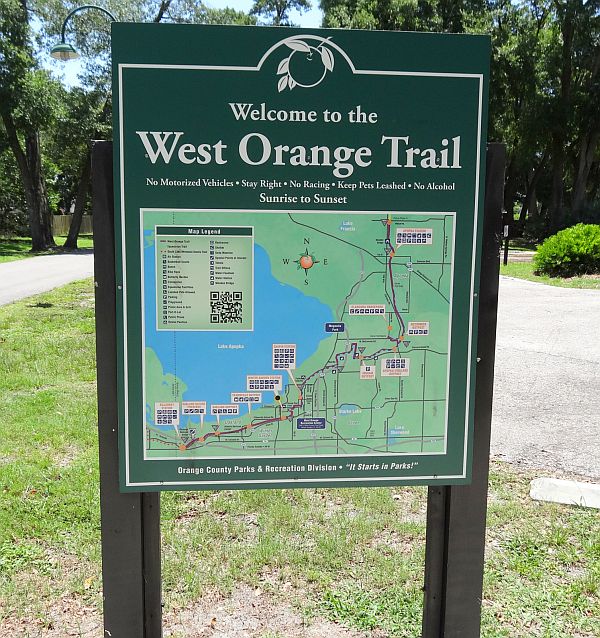 The West Orange Trail is the perfect place for walkers, joggers, bikers, skaters and horseback riders to spend a day outdoors. From start to end, the trail stretches across 22 miles of West Orange County, beginning at Killarney Station in Oakland and ending at Welch Road in Apopka. West Orange Trail, Winter Garden FL 34787, west orange trail 34787
 
The West Orange Trail is known for it's beautiful changing scenery, winding through wooded areas with large oak canopies, rolling pastures and residential areas. The stretch from Oakland through Winter Garden is a favorite, with a stop along the way at Historic Downtown Winter Garden's bike-friendly eateries, quaint shops, ice cream shoppes and splash pad for the kids! West Orange Trail, Winter Garden FL 34787, bike trail Winter Garden.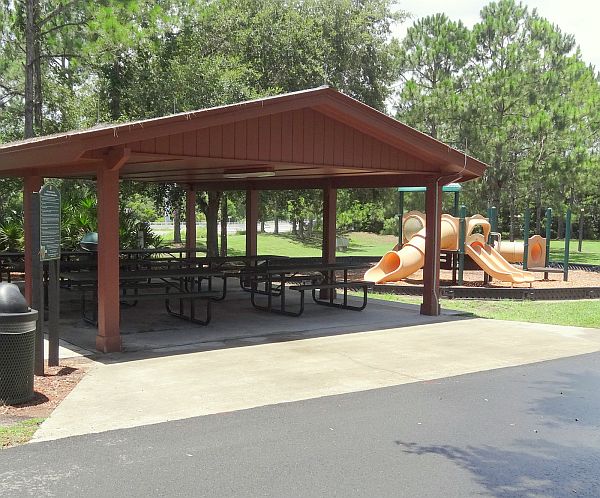 There are plenty of restrooms along the way, located at the Trail's well-kept stations. Some stations also have playgrounds, picnic areas with a grill, water fountains, equestrian facilities, benches for resting and much more.
WEST ORANGE TRAIL

Each mile is clearly marked and Emergency Response System Decals are located every one-tenth of a mile to indicate exact location in case of an emergency. The Trail is also patrolled by police on bicycle who are specially trained for safety on the Trail.
Bike rentals are available at the head of the trail at the Killarney Station at an hourly, daily or weekly rate. Winter Garden, FL 34787 West Orange Trail

West Orange Trail Bikes and Blades

We deliver to all Orlando area Hotels. Delivery is an additional fee. We have a full line of Comfort Bikes, Road Bikes, Kids Trailers, and Trail-A-Bikes.
"Come enjoy the Trail, or let us provide a bicycle so that you can get out of the traffic and enjoy the sites. Located on Hwy. 50, 1 mile off of Turnpike exit 272. Please call for operating hours. 407-877-0600.

We Rent and Sell only Raleigh Bicycles. www.orlandobikerental.com
---
Here are the West Orange Trail Guidelines:
1. Trails are open from sunrise to sunset.
2. Plan your route & inform others of your destination.
3. Buddy up - Travel with a friend.
4. Carry a cell phone so you can communicate and access trail maps.
5. Be aware of your surroundings.
6. Do not use head phones.
7. Helmets are required by law for all bicyclists under age 16, and are
recommended for everyone.
8. Bicycles must follow all traffic laws of the State of Florida and obey
all traffic controls and signals. (Florida Statutes 316.2065). All users must yield at crossings and intersections.
9. Give a clear warning signal when passing.
10. Stay to the right except when passing.
11. Use the nearest yellow Emergency Response System Marker to pinpoint your location. Call 911 for emergencies. Call 311 for information and to report non-emergency issues.
12. Bicyclists, skaters and skateboarders must maintain control and yield
to walkers and runners. Using skateboards, bikes and skates on any fixture other than the trail is prohibited.
13. Pets must be controlled on a leash no greater than 6 feet. Owners are required to clean up after their pets.
14. Alcoholic beverages are prohibited. Notice of consent to inspection: Every person entering an Orange County Park, upon request by an enforcement officer shall exhibit the contents of any container. Compliance with such a request is a condition of entry to a Park (Orange County Code Sections 29-56 & 29-57).
15. No Motorized Vehicles except law enforcement, emergency responders and maintenance vehicles. Electric mobility devices are permitted by persons with mobility related disabilities. West Orange Trail 34787 Winter Garden Florida

---
Multi-Use Trail Guidelines

1. Bicyclists, skaters and skateboarders must be in control and yield to horseback riders, walkers and runners.
2. When meeting horseback riders, slow down and move along side of the trail.
3. When Passing horses from behind, speak in a normal voice and announce your presence.
4. Horseback riders must be in control at all times.
5. Horseback riders must yield before crossing a paved trail.
6. Stay on open trails and respect private property. Leave no trace and never scare animals.

---
The West Orange Trail is operated by the Orange County Parks and Recreation Division. Funding has been provided by the Orange County Mayor and Board of County Commissioners, Florida Preservation 2000 Rails-to-Trails Program, Federal Transportation Enhancement Program (ISTEA), and the Land and Water Conservation Fund. Winter Garden, FL 34787

West Orange Trail, Winter Garden FL 34787, West Orange Bike Trail, West Orange Trail Winter Garden Florida 34787, West Orange Trail 34787, Bike Trail Winter Garden 34787, Bicycling Winter Garden FL 34787, Jogging Trails Winter Garden FL, Running Trails Winter Garden FL, Horseback Riding Trails Winter Garden FL 34787, Parks and Picnic areas Winter Garden FL 34787, Playgrounds Winter Garden 34787, Skateboarding Winter Garden 34787