The Sacred Olive has Closed, but is now operating as "The Ancient Olive"
The Sacred Olive
125 West Plant Street, Winter Garden, FL 34787
---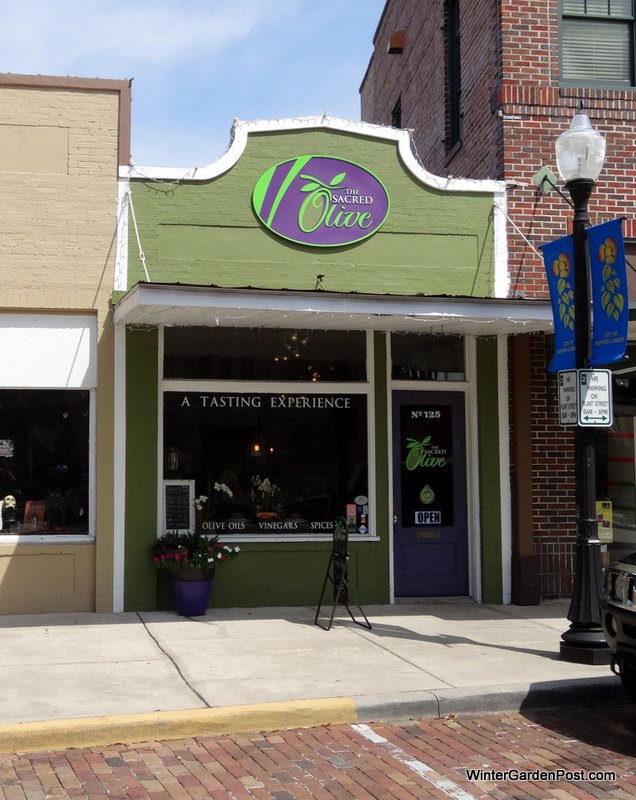 The Sacred Olive just celebrated their one year anniversary last month in their unique shop sandwiched between Encore Furniture and Nancy's Quilt Shop in downtown Winter Garden. The Sacred Olive is an Olive Oil and Vinegar tasting room specializing in pairings, dipping seasonings, salts & spices and gourmet food items.

Owner Carolyn Hill has always had a passion for cooking and wanted to share her knowledge of mixing healthy vinegars, oils, herbs and spices to create gourmet foods. The tasting room has an impressive collection of oils and vinegars neatly displayed on either side of the room, where you  can sample their unique flavors from around the world.

Carolyn is very much involved in giving back to the community and has held many events to help non-profit organizations such as Matthew's Hope, One Heart for Women and Children and Orlando Health Foundation. With her cooking skills and caring heart, she has provided food and raised awareness for these organizations.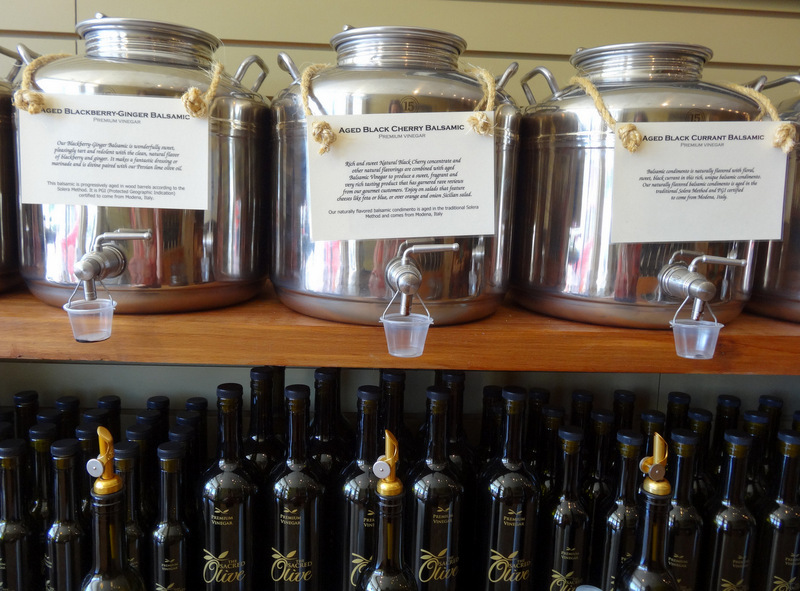 Come on down to this charming downtown shop, bring your friends and family, try out their samples and learn about pairings from Carolyn and her knowledgeable staff. We guarantee you will have an enjoyable experience and will make this a regular stop for your gourmet recipe ingredients!

---