Jack's Brother

Gray Family Adoption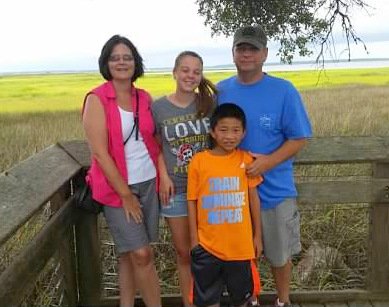 Jack needs help to bring his little brother home from China
Grant, age seven, lives in China. Jack, age eleven, lives in the Winter Garden area. Both boys were born with a cleft palate. Jack's adoptive parents, Mitch and Lisa Gray, brought him home from China when he was two years old. Now they are attempting to adopt Grant, age seven, from China. Why didn't this happen sooner? Because the cost is over $30,000! They are still short $10,000 in spite of their fund-raising activities, garage sales, plant sales, etc.  Mitch works for Knox Nursery in Winter Garden and we're putting out a plea to local residents to help one of our own.      
Go to their GoFundMe site, named "Jack's Brother"
https://www.gofundme.com/Jacksbrother
The Rest of the Story
Mitch and Lisa are often asked, "Why China?"  They felt God's call to adopt a child from another country, even though they already have two daughters in their 20's, Ashley and Rachel, and have a four year old granddaughter. The Grays did a lot of research on different adoption programs around the world. With China, they would only have to travel once to get a child once all the paperwork and payment was complete.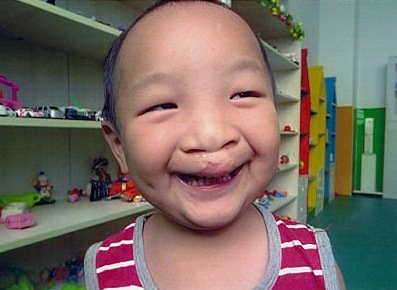 "When Jack's photo came up on the adoption agency site, we both knew he was to be our son," Mitch says. "He was two at the time and has been part of our family for nine years now."
They have continued to check adoption sites and when Grant's photo came up, once again they knew. "Let's go get him," Lisa said. "We'll find a way to make it happen."
The adoption process in China is about ten months. Special needs children are processed through the system more quickly. Grant has a cleft palate, but Lisa knows it can be managed and corrected through surgery. Since Grant is seven years old, he is fluent in Chinese, so the Gray family is learning the language to help ease Grant's transition. They also have connected with other families who have adopted children from China.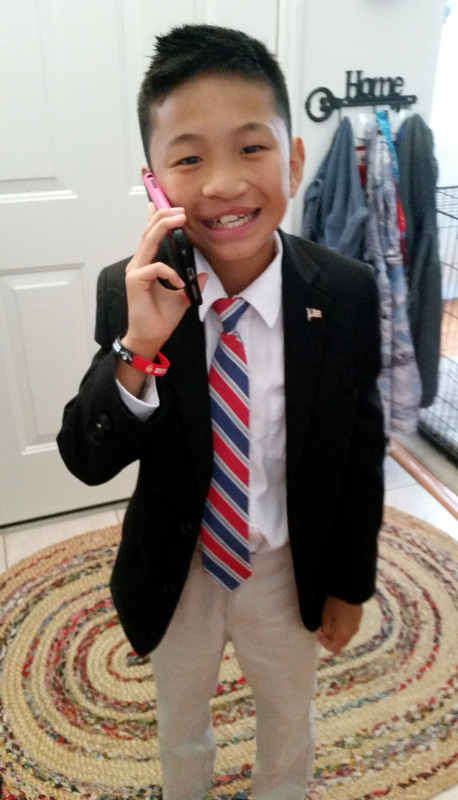 "We all love Jack so much and can't imagine life without him as part of our family," Rachel said. "And soon we hope to have Grant join us. It's left such an impact on me that I'm thinking of helping orphans in some way. This fall I plan to go on a medical mission trip to Costa Rica."
The money they are trying to raise will also help pay for Mitch and Jack to travel to China to get Grant. At this time, they don't have enough for Lisa's ticket, which is $2,500, so she may have to stay home. They feel it's more important for Jack to be there to greet his Chinese brother and make Grant feel comfortable.
Jack is looking forward to bringing Grant home.  "I'm going to teach him about sports, how to play video games and board games, and bring him to school," Jack says. All the things friends and brothers do together.  Again, please consider helping this family be a blessing to these young boys.
https://www.gofundme.com/Jacksbrother
Jack can't wait to show Grant their dog and teach him how to play sports!