SOUL Haven Ranch
Winter Garden, Florida
---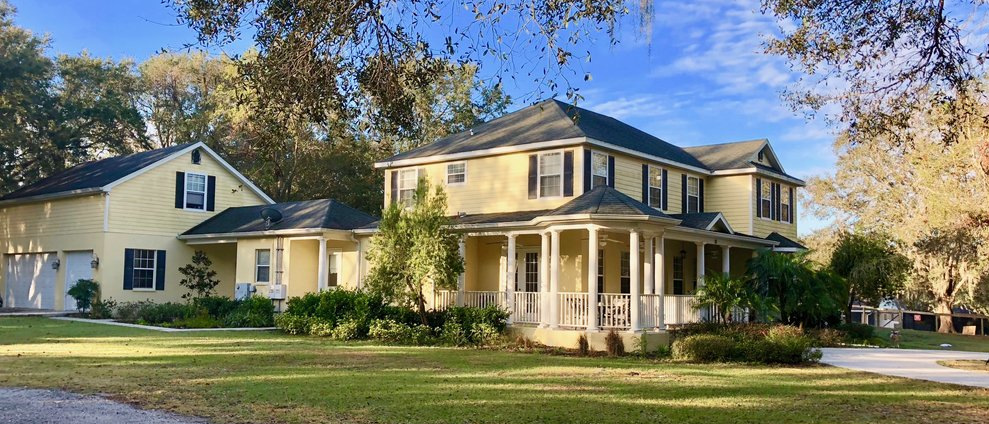 ---
---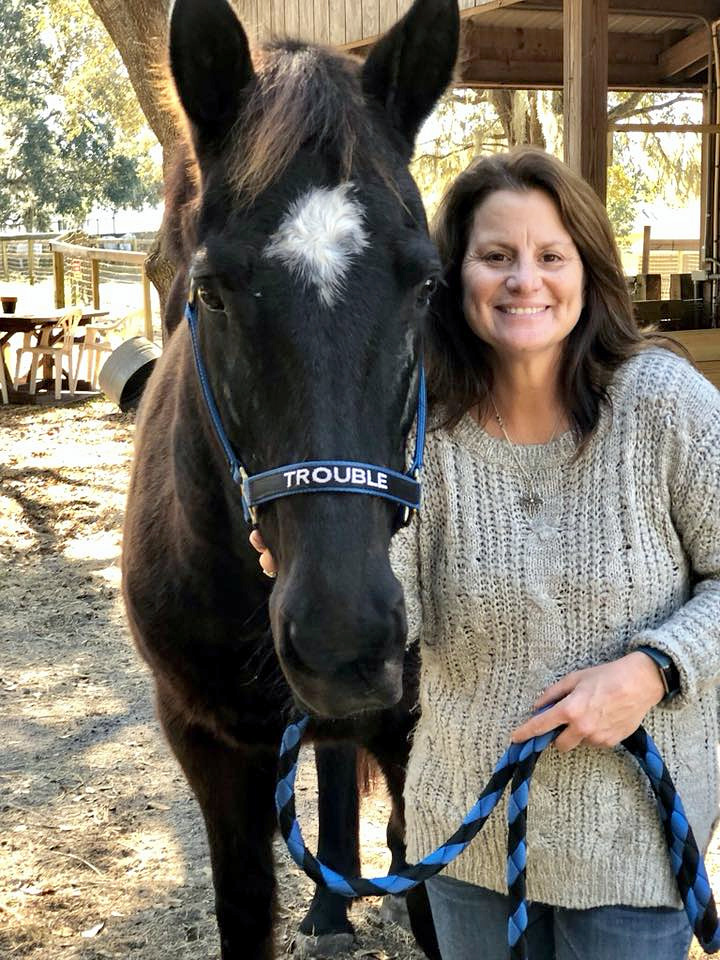 Susan Nastaci had a dream to create a special and unique place where people can recharge their soul while connecting with nature. Her vision became a reality right here in Winter Garden. Soul Haven Ranch, located on four acres within walking distance of downtown, offers a beautiful Victorian-style Bed & Breakfast home with a tranquil atmosphere. The two-story yellow Victorian-style house is surrounded by giant shady oak trees, a barn and acreage with horses, goats, butterflies, and a dog and barn kitten.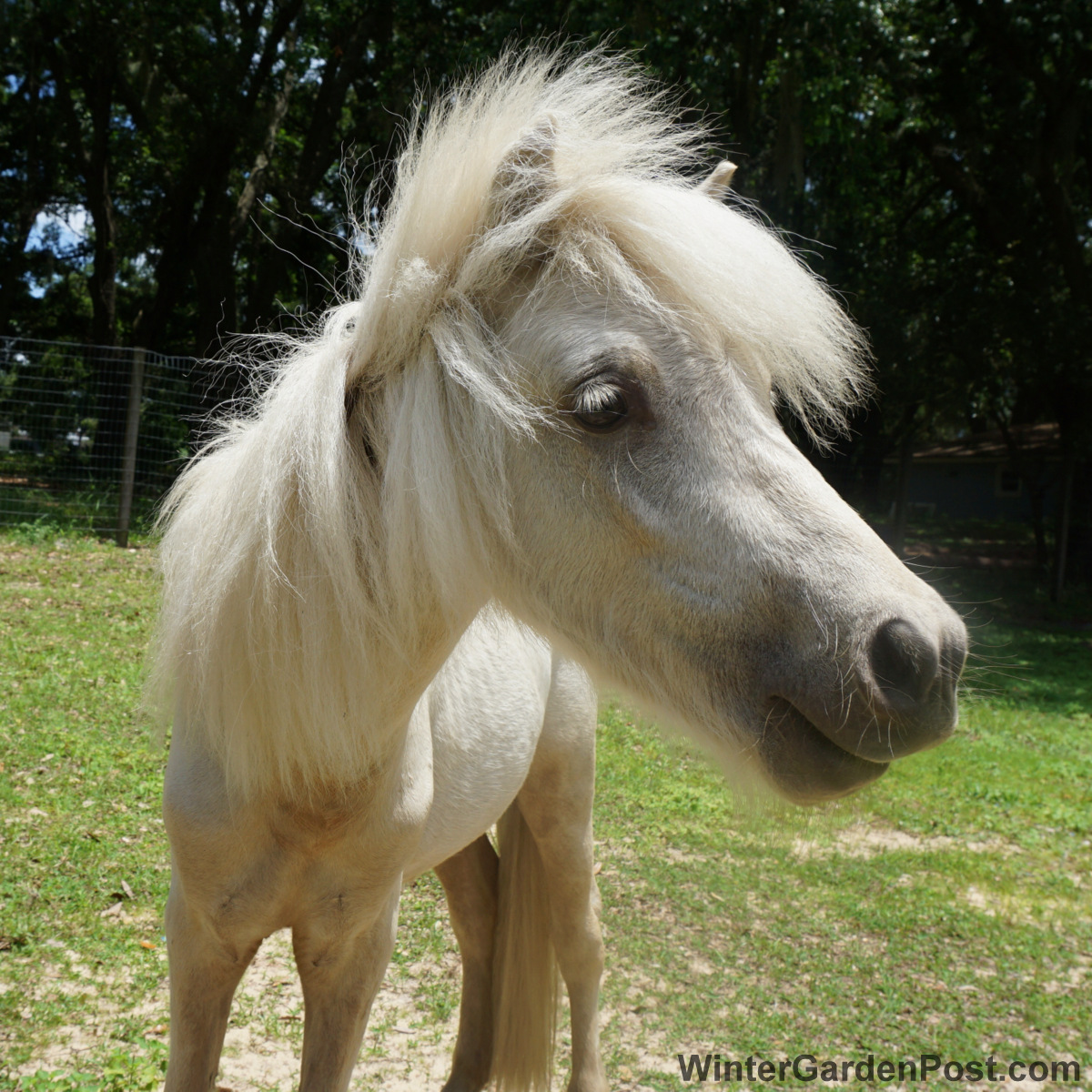 After working for 25 years as a financial services executive, Susan's passion is to serve and give back to her community.  In 2016 Susan and her cousin Jodie collaborated to create the SOUL program, which stands for "Sharing of Unconditional Love." Jodie founded Soul Harbour Ranch in her hometown of Barrington, Illinois, while Susan formed Soul Haven Ranch in Winter Garden.
---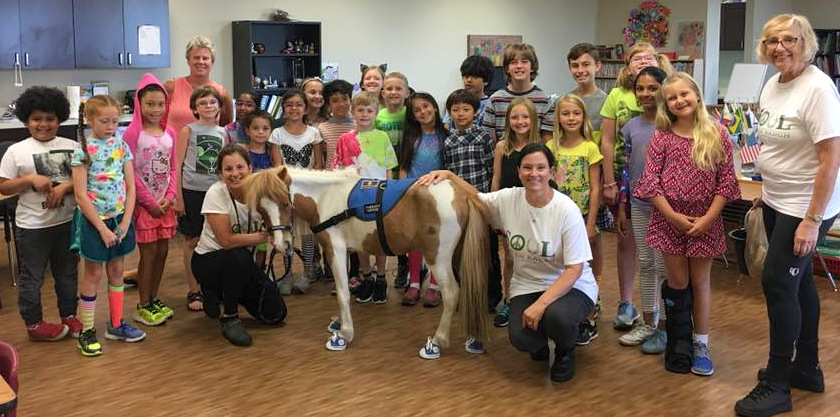 Susan's dream included training miniature horses for non-profit therapy work and she bought her first four, Shelton, Hawkeye, Ellie and Mariah. Registered through Pet Partners, nationally recognized for animal assisted interaction programs, Susan takes her mini horses to visit places such as assisted living facilities, children with special needs, hospice and veterans with PTSD. She often is seen walking with her horses on West Orange Trail or at Newton Park. She offers carriage rides downtown Winter Garden during holidays and other special occasions.  When visiting facilities, the minis sometimes wear little sneakers on their hooves, made by Teddy Mountain. This has been a big hit with everyone!
In addition to her philanthropic therapy services and her Victorian B&B guest house, through AIRBNB, she offers "My time with a Mini" and "Just Say Whoa to Bullying" Programs. "Horse-drawn Carriage services" and Themed Miniature Horse Birthday Parties are now being offered too! Guests can choose to participate in the program where they can spend one-on-one time with a highly trained miniature therapy horse. They can walk and groom the horses in a relaxed setting. This use of leisure time bonding with the horses or other animals reduces stress, creating emotional well-being.
---
Lizzy and Libby, two white horses, are the stars of the Horse-drawn Carriage services. There's a magical Cinderella carriage and a Royal White classic carriage in which passengers face each other. These are popular for special events such as weddings, anniversaries, birthdays, proms, surprise engagements and more. This unique experience creates a significant memory for all participants.
Make your plans now! As a guest at the Victorian B&B you can choose one of four upscale bedrooms, starting at $79 per night. The "Room of Faith" with a king-size bed and a Jacuzzi, the "Room of Hope" with a queen bed and private bath, the "Room of Joy" or "Room of Peace" each with a queen bed and shared bath. You can even rent the entire house!
Room of Joy  •  Room of Faith  •  Room of Hope
---
---
For more information or reservations, contact Susan Nastaci at Soul Haven Ranch by phone: 407-509-1981; via email at soulhavenranch@gmail.com , or by mail at 196 Tildenville School Road, Winter Garden, FL 34787. You'll be glad you did!
---