Hotels & Campgrounds
in Winter Garden Florida
Hotels
Winter Garden has plenty of efficiency hotels and motels for travelers and visitors. Whether you are just making a pit stop or you are looking for a place to store your trinkets from the theme parks we have you covered. Find yourself a cool place to relax in between adventures for an affordable price. Winter Garden hotels campgrounds, Winter Garden FL 34787 Hotels  Campgrounds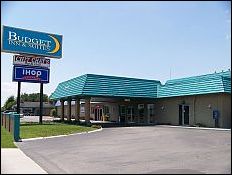 Best Value Inn
13607 West Colonial Drive
Winter Garden, FL 34787
407-654-2020
Budget Inn & Suites
13603 West Colonial Drive
Winter Garden, FL 34787
407-654-1188
Winter Garden Hotels-Campgrounds
Hotels nearby:
Best Western/Sabal Hotel
10945 West Colonial Drive
Ocoee, FL 34761
407-656-5050


Courtyard by Marriott
10971 West Colonial Drive
Ocoee, FL 34761
407-287-5293


Hampton Inn & Suites
2200 East Highway 50
Clermont, FL 34711
352-536-6600

Red Roof Inn
11241 West Colonial Drive
Ocoee, FL 34761
407-347-0410
Bed and Breakfast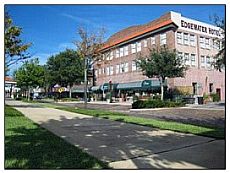 For a nostalgic taste head over the Historic Edgewater Hotel. Originally built in 1927 as a state of the art facility during its time, the Edgewater Hotel has been refurbished and renovated to accommodate modern guests while preserving a piece of local history. Going up the original 1926 Otis elevator guests will find comforts of the modern era like wireless internet and climate controlled rooms, while surrounded by antique fixtures and basins. The lower floor plays host to an antique piano and a fully functioning ice cream parlor. Saunter up to the bar and order a cold scoop or two to beat the heat! Located at the heart of Winter Garden history, and 20 minutes from the theme parks. Winter Garden, FL 34787 Bed & Breakfast B&B
The Historic Edgewater Hotel
99 West Plant Street
Winter Garden, FL 34787
407-654-6921

Meadow Marsh Bed & Breakfast
940 Tildenville School Rd.
Winter Garden, FL 34787
407-656-2064
Camping
Howdy Pard'! Pull in the RV at anyone of these campgrounds complete with all the necessities. Rest yer' booties and take a load off. If rustic living and scenic camping are your thing, then look no further than these partially wooded camping facilities. Swimming, fishing, and bug bites are all on the agenda for these rugged sites. Leave the suit at home and get ready to enjoy the natural side of life!
Outdoor World Orlando Resort
13800 Avalon Rd.
Winter Garden, FL 34787
407-239-8775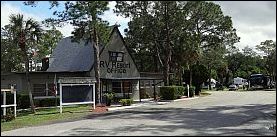 Stage Stop Campground
14400 West Colonial Drive
Winter Garden, FL 34787
407-656-8000
Winter Garden RV Resort
13905 West Colonial Drive
Winter Garden, FL 34787
407-656-1415
Video
Winter Garden hotels campgrounds, Winter Garden FL 34787 Campgrounds, Winter Garden FL 34787 Camping, Winter Garden FL 34787 RVing, Winter Garden Campgrounds, Campgrounds 34787, Winter Garden FL 34787 Hotels, Winter Garden FL 34787 B&B, Winter Garden Bed & Breakfast 34787, Winter Garden FL 34787 Edgewater Hotel, Winter Garden Hotels 34787, Winter Garden Motels 34787, Winter Garden RV, Winter Garden Florida 34787